Promotional Products
From inexpensive give-aways to high-quality branded products.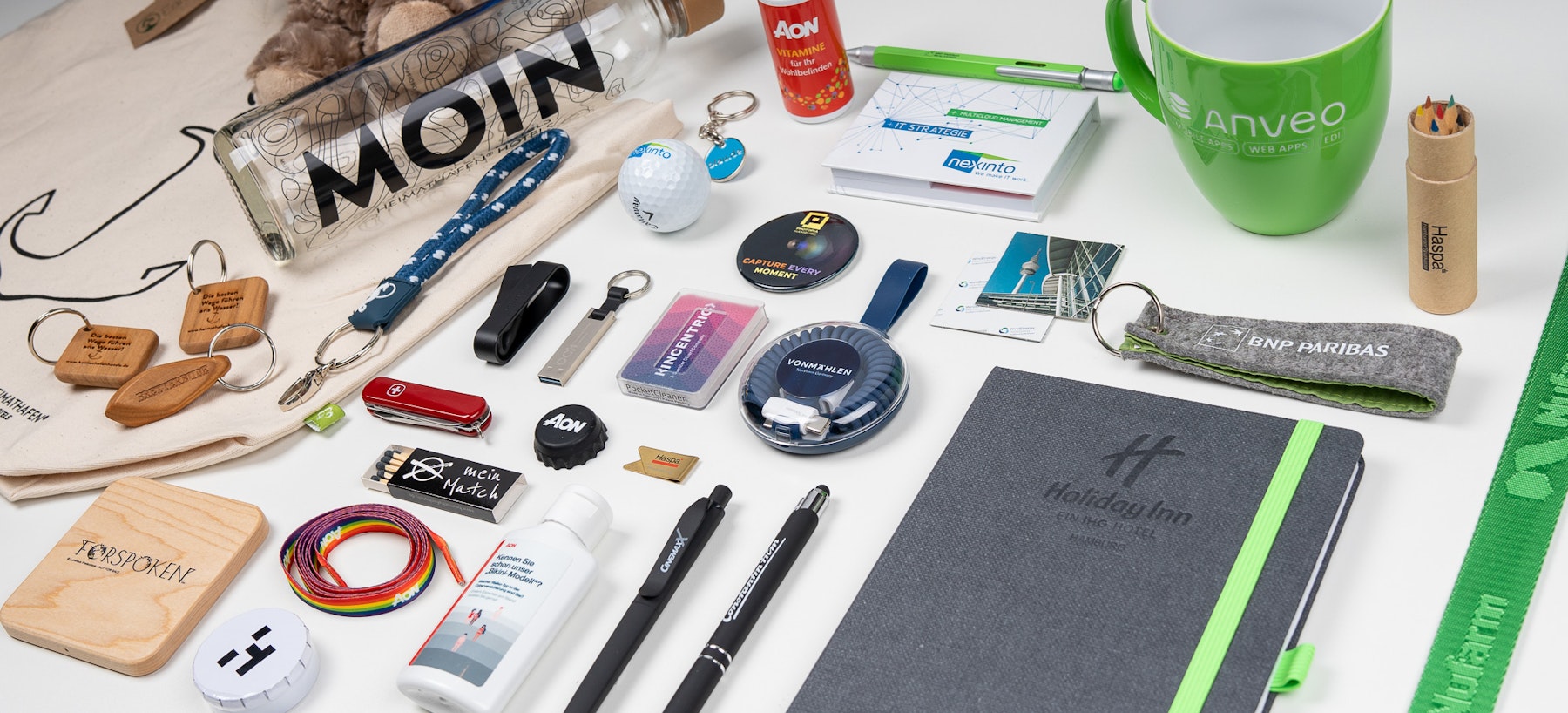 Why choose haptic marketing?
Promotional Products can effect emotions, which through your advertising message can help reaching your specific target customer.
The highest art of individual marketing is that, to have an object in the customer's hand and conveying your company into a tangible product.
Like the Motto says: small gifts keep the friendship.
Sustainable rather than disposable
Sustainability is one of the largest topics these days and also the Promotional Products industry is in a full turnaround. There are a number of options on how to create a sustainable product, either through the production process or the materials being used.
Impressions