Sweets Promotion
Advertising with a sweet aftertaste.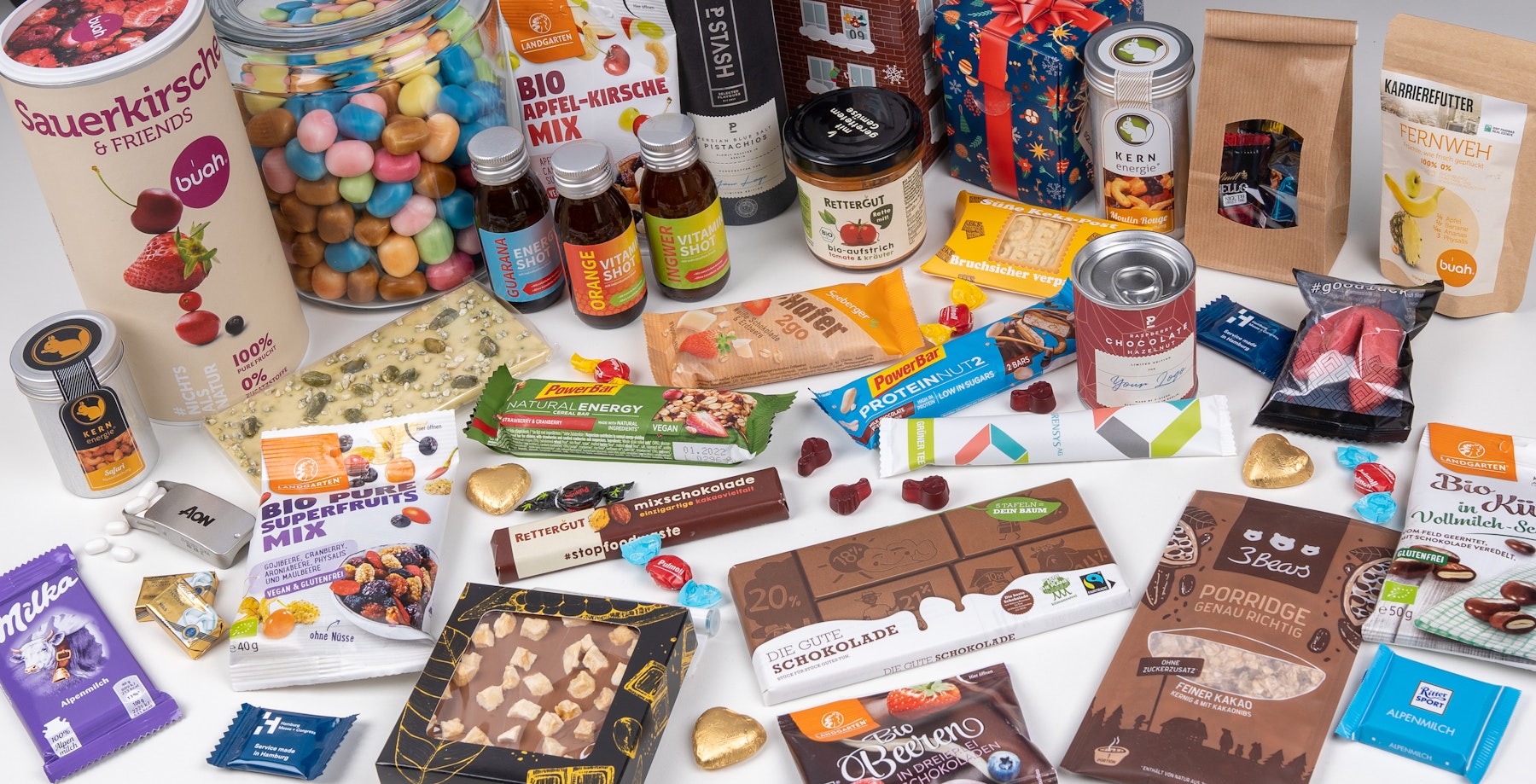 A Giveawy, which doesn't only taste good!
This Promotional Product is a perfect giveawy for trade fairs and events, which can fit in any budget.
Sweet advertising is no longer the classic fruit jelly.
The selection extends itself today to healthier alternatives as well like Porridge, nutritious nuts, cereal and energy bars, as well as snacks made from dried fruits.
Easter - We'll make you an Egg-Hunter
Give your customers an appreciation gift for a holiday, which is associated with traditional customs and start the egg hunt before the holidays.
Attract attention with sophisticated packaging concepts.
Christmas - The celebration for the family
Sweeten the hectic Christmas season with exciting innovations like the Appventskalender (for tech companies), a baking mix to bake yourself or the Lindt Santa Claus.
Impressions